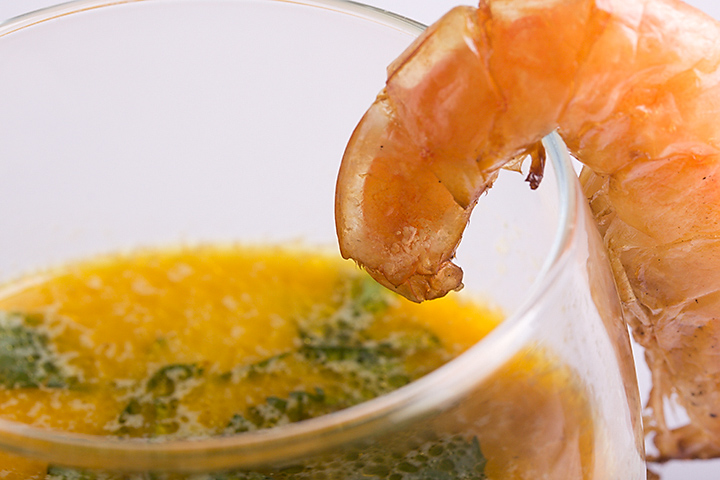 Amuse-bouche
Ingredients:
2 tablespoons oil
1 tea spoon mild curry paste
500 ml chicken broth
200 ml coconut milk
1 lemon, cleaned, skin rasped
8 large shrimps
1 tablespoon coriander, chopped
Recipe
Heat 1 spoon oil, put the curry paste in and bake until it starts to smell.
Add the chicken broth and coconut milk. Wait until it cooks.,
Add 1 teaspoon of the lemon rasp and boil the soup for 5 minutes.
Put some oil on the shrimps and grill them (3-5 min)
Put the soup in 8 small glasses, put a shrimp on the rim and add some coriander.
Note: lovely taste, but terrible to photograph. Oil going up, curry paste going down and white balls of the coconut milk.