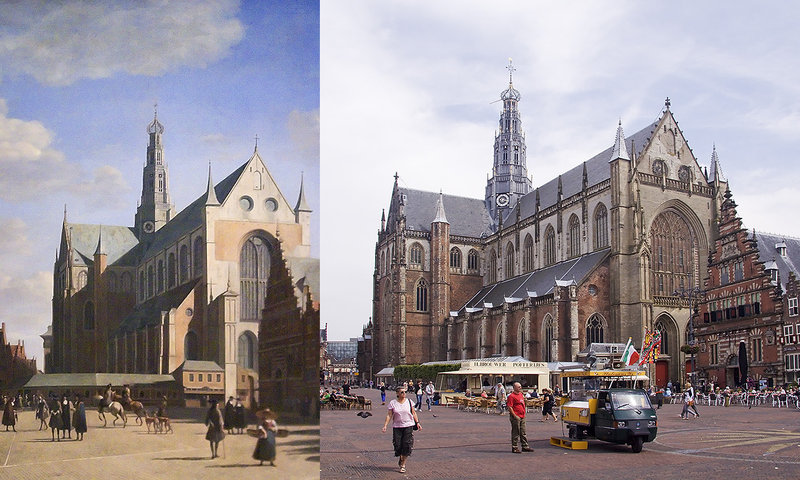 The market square at Haarlem with the Great or St. Bavo church.
Made photos in the "Frans Hals" museum today, "Wiki loves art" is running here this month. Lot of restrictions in the museum, but it was wonderful to do. I'm not a big fan of old paintings, but it's very nice to look at them through a camera.
On the left a detail of a painting made by Gerrit Berckheyde in 1696, on the right the situation today (on my way back home). Not exactly the same angel, but I think it's nice to see the two views together.
This is just a very quick edit (painting is too blurry, due to noise correction I think).