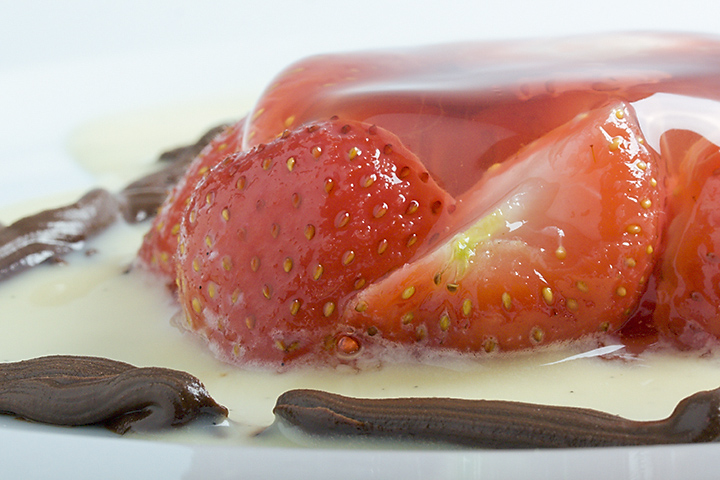 Blackpepper (just a little bit) jelly with strawberries and a lovely vanilla sauce in what should have been a square of chocolate.
Had some problems with the jelly and my hands are still burning from the hot chocolate. Have to find a better way to handle that.
Anyway, no chance to keep this one for myself. For my kids this is now nr.2 on their list of popular desserts. Panna cotta is still nr.1
Here's an alternative, a little further away. Not sure which one looks better.